Night to Shine Shoals will be hosted on Friday, February 9, 2024, at the Shoals Marriott & Conference Center!
Night to Shine is an unforgettable prom night experience, centered on God's love, for people with special needs ages 14 and older. We Are Chapel has partnered with the Tim Tebow Foundation to be a part of this worldwide movement that is uniting churches of different denominations all over the world with the common goal of celebrating people with special needs.
Every guest of Night to Shine enters this complimentary event on a red carpet complete with a warm welcome from a friendly crowd and paparazzi. Once inside, guests receive the royal treatment, including hair and makeup stations, corsages and boutonnieres, a catered dinner, karaoke, prom favors, and a dance floor…all leading up to the moment when each guest is crowned king or queen of the prom.
While you are here, you are valued and loved.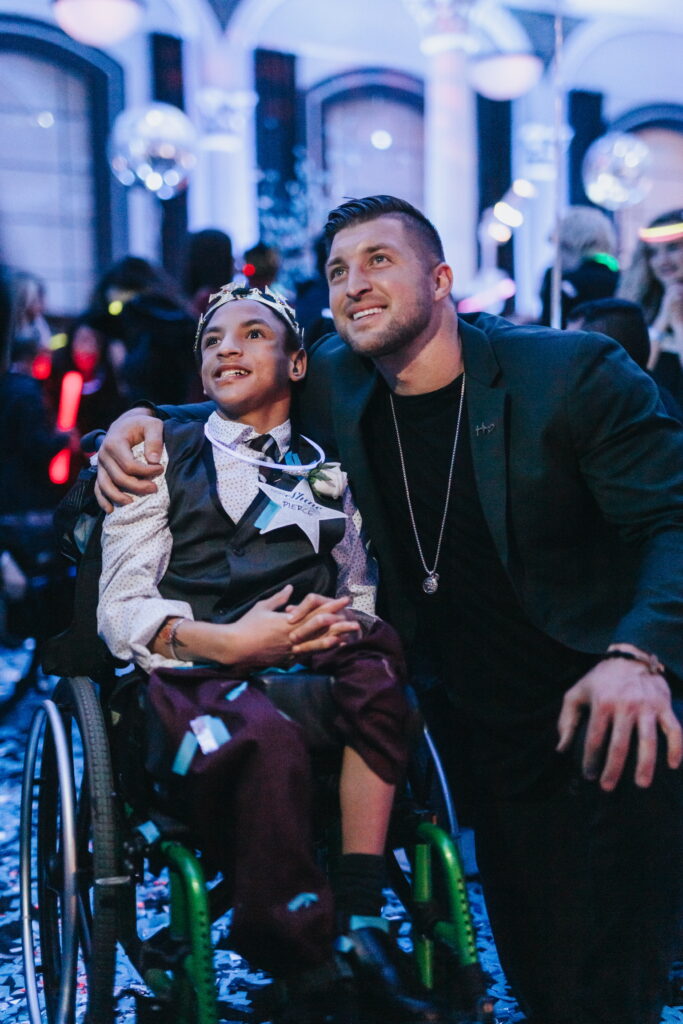 ---
I WANT TO ATTEND!
I WANT TO VOLUNTEER!
Volunteer and make a difference as we celebrate
people with special needs!